By Rick D.
16 October 2020, 12:58 GMT+0000
Updated by Ryan Smith
16 October 2020, 13:03 GMT+0000
Share Article
IN BRIEF
Classic video game company Atari is launching a new gaming system and cryptocurrency.
The new Atari VCS will have built-in crypto functionality, allowing for in-game purchases.
The struggling company is hoping its nostalgic offering will appeal to a demographic not catered for by rival gaming outfits.
Want to know more? Join our Telegram Group and get trading signals, a free trading course and daily communication with crypto fans!
The Trust Project is an international consortium of news organizations building standards of transparency.
![](data:image/svg+xml;charset=utf-8,)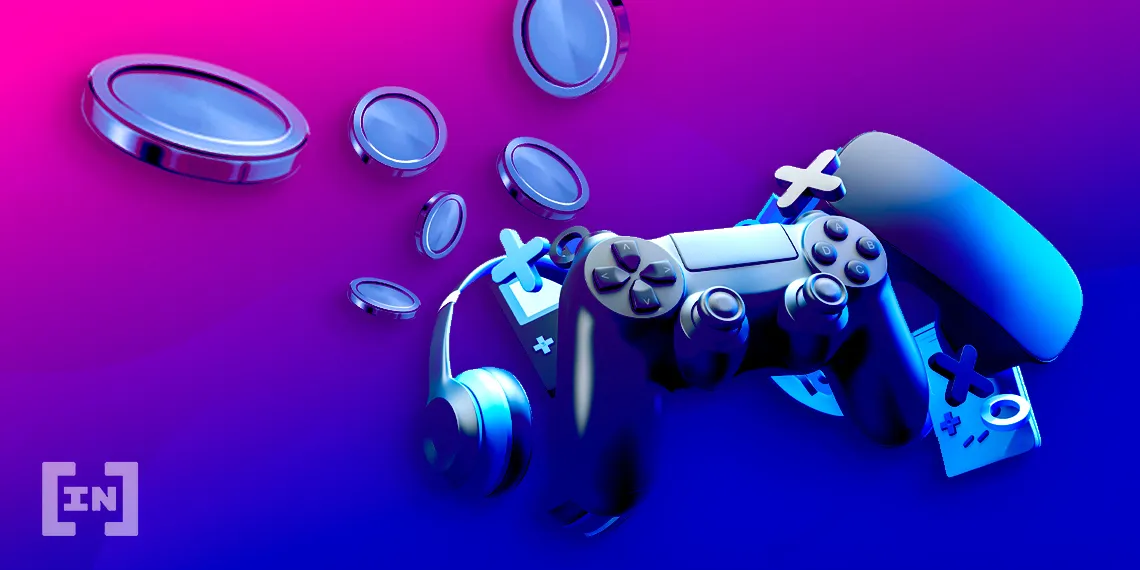 A pioneer of home video gaming, Atari, is preparing to launch its first hardware in over 20 years. The new Atari VCS will feature built-in cryptocurrency functionality.
Although the launch coincides with new consoles from industry heavyweights, Atari is hoping to appeal to a different market. The company believes its latest gaming system will sell well with gamers who grew up playing now-legendary Atari titles.
Atari Chases Nostalgic Gamers With Crypto-Enabled "Mini Console"
Atari has been teasing its first console in over two decades for a few years now. However, the Atari VCS is finally ready to ship next month.
The new gaming system will provide access to more than 100 classic Atari titles from both arcades and its earlier consoles. Speaking with BNN Bloomberg, the Atari CEO, Frederic Chesnais, stated that the hardware will target a different market to the likes of PlayStation and Xbox: that of nostalgic gamers.
Although the games themselves will very much be the products of the last century, the VCS claims to bring something new to the table. The hardware will feature built-in cryptocurrency functionality and internet connectivity.
As part of the launch, Atari plans to sell $1 million worth of Atari Tokens on Oct. 29. The price per token when it goes live will be 25c. Handling the sale will be the Bitcoin.com Exchange. US investors will be excluded from participating, however.
The Atari Token will reportedly facilitate in-game purchases and the buying of games themselves. The company is hoping that it will eventually become a standard currency for the entire gaming industry.
Along with the Atari Token, Atari is working on its own stablecoin. However, Chesnais says that it's not ready to go live at the time of the console's launch.
BeInCrypto previously reported on a partnership between Atari and the Litecoin Foundation. The deal would reportedly see Litcoin (LTC) used within the eventual Atari cryptocurrency ecosystem.
Bringing Cryptocurrency Mainstream?
At first glance, the inclusion of crypto at the heart of a new gaming system may seem like a successful way to bring the technology to a more mainstream audience. However, the success of the VCS remains to be seen.
There are multiple factors that might limit the appeal of the latest hardware offering. Firstly, its price versus its big-name competition. Atari's all-in bundle is set to cost $390. Meanwhile, the Xbox Series S comes in cheaper at $300.
Then there's Intellivision Entertainment's new product. Another effort by a retro video gaming company hoping to appeal to the nostalgia crowd. The Amico will launch next year with a starting price of around $249.
Another issue Atari may brush up against is the appeal of its retro titles in the modern market. While recent interest in Pokémon trading cards is indicative of a thirst for nostalgia among today's 30-somethings, it's by no means a given that this will extend to the admittedly older original Atari fanbase.
Atari is also attempting to recover after going bankrupt in 2013. Chesnais took over the same year to help lead its recovery. However, the firm still only employs around 20 staff and, aside from a brief surge in 2018 (around the announcement of its crypto-enabled console), its share price has struggled.
Finally, the coronavirus pandemic may significantly reduce consumer spending this coming holiday season. Ongoing financial uncertainty and many still struggling for work may also hurt it's launch.
However, if successful, the VCS may well encourage greater cryptocurrency adoption. As Bloomberg Opinion writer Aaron Brown says, the effort may serve as an "onramp for a major increase in crypto use."