https://finance.yahoo.com/m/99ab663f-c86f-3f54-8387-6428d41cbf42/capital-one-breach-exposed.html
These banks, credit card companies and lenders keep getting hacked or not securing our data!
More than 5,400 Massachusetts residents had their Social Security numbers exposed in the massive data breach revealed by Capital One Financial Corp. last month, the company has told state officials.
The Virginia-based financial services firm (NYSE: COF) revealed in late July that a hacker gained access to the personal information of approximately 106 million credit card customers applicants in the U.S. and Canada. It is one of the worst-ever breaches at a U.S. bank.
The company alerted Massachusetts officials to the number of Bay State residents with exposed Social Security numbers earlier this week, according to a letter obtained from the Office of Consumer Affairs and Business Regulation through a public records request.
It's likely that significantly more Massachusetts residents had information other than their Social Security number exposed through the breach. Of the 106 million affected by the incident in North America, only 140,000 had their Social Security number obtained, according to Capital One.
The hacker also stole personal information such as addresses and self-reported income, as well as pieces of credit card transaction data. Capital One's letter to state officials this week pertained to Social Security numbers, a spokeswoman for the state's consumer affairs office said, adding that the company may later update the state on other residents affected.
A Capital One spokeswoman did not immediately respond to a request for comment Friday.
Even taking just the 5,438 with Social Security numbers exposed, the breach ranks among the largest in Massachusetts so far in 2019. The company is offering two free years of credit monitoring and identity protection for those with exposed Social Security numbers.
Capital One has nine of its banking centers-cafes in metro Boston, opening its first location in the region in 2014. It does not disclose how many deposits it holds in Massachusetts.
TRENDING
[
South Shore Health places top two executives on paid leave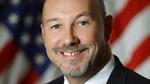 ](https://www.bizjournals.com/boston/news/2019/08/13/south-shore-health-places-top-two-executives-on.html)
[
GE's Culp makes big stock buy in face of analyst's pessimism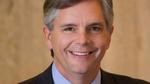 ](https://www.bizjournals.com/boston/news/2019/08/13/ges-culp-makes-big-stock-buy-in-face-of-analyst-s.html)
[
Chief Strategy and Implementation Officer
BlueHub Capital


](https://www.bizjournals.com/boston/jobs/details/142097?iana=ha_rr_04_promo_job)
Capital One learned on July 19 that the hacker had breached its systems in March, according to the bank. The company believes it's unlikely the exposed information was shared more widely or used for fraud, the bank has said. The alleged hacker, a Seattle technology worker named Paige Thompson, has been arrested and criminally charged with computer fraud and abuse.
Greater Boston will play a role in Capital One's efforts to bolster its cybersecurity going forward: The company confirmed plans this spring to open a new technology-focused corporate office in Cambridge's Kendall Square that will house, among other types of employees, those focused on cybersecurity.