Again, welcome, welcome, and welcome! We are so glad you're here! There's so much to do around these parts that it's really hard to know exactly where to start…
… so, I've made a bit of a guide for you so that you can feel the most comfortable digging in, learning about bitcoin, blockchain, and the many different cryptocurrencies, and getting to know the folks here!
If you want to review the original "Welcome to the Cryptonation" post, I'd encourage you to do that here:
Now, there's no right or wrong way to get started but I believe that more than a handful of these links will help provide the context you need to not only get the most out of the community but to also contribute and give back!
Remember, together we are strong and our greatest asset and resource is one another!
---
Your Profile and User Preferences
First things first as you'll want to make sure you spend a bit of time sprucing up your profile so that people can get to know you better!
Of course, don't feel pressured to use your real name or anything like that… you do you as we say around these parts.
I will say this though… the more "legit" information that you share the better in terms of combating spam and bots that may make it into our community. Just sayin'.
Also, there are a number of other powerful features that exist on this community system, anything from changing the look and feel of the community (we experiment with new styles too, like this and this) to managing your notification preferences. I know this might sound pretty obvious, but, taking a moment to review your preferences can make your experience a lot better!
Of course, if you have any questions, feel free to use the search bar at the top and if you don't find anything relevant to your question you can, of course, ask it in #meta!
And, I can't stress enough… security is uber-important… make sure to secure your account with 2-factor authentication:
General Etiquette, TOS, and Privacy
We fundamentally believe in creating an open, honest, and transparent community where a ton of different opinions and perspectives can be voiced and shared without fear of reprisal. Lofty goal, eh?
The thing is that we're actually accomplishing this goal every single day here at The Pub! We have some guidelines that we've created that are worth reviewing if you have a moment:
As we state, these are not "hard and fast" rules but rather a place to start in terms of our public discourse and community development. We also have a good Terms of Service and Privacy Policy as well.
Our moderators often refer back to the FAQ when having to moderate a conversation so it's best that you're aware of these things before being introduced to them mid-conversation!
If You're a Bitcoin Beginner…
OMG… it's going to be like Christmas every day, all-day for you here at The Pub as we have a ton of amazing resources to get you started!
First thing's first… you should probably level-up and take some an introductory bitcoin course created by yours truly!
I created the 10 Days of Bitcoin email course for my family, my friends, and my community here at The Bitcoin Pub! It'll be a simple, frictionless way to level-up your bitcoin knowledge and you'll get it right in your email for 10 days straight!
(Pssssssstttt… even if you know most of this already… it's worth signing up for the newsletter as that's one way in which we share a lot of what's going on behind-the-scenes as well as must-know updates!)
Next, you may want to take a look at the much larger 90-day #b90x program that my brother, @peter, created from scratch to help folks build a real, authentic, and sustainable crypto-lifestyle!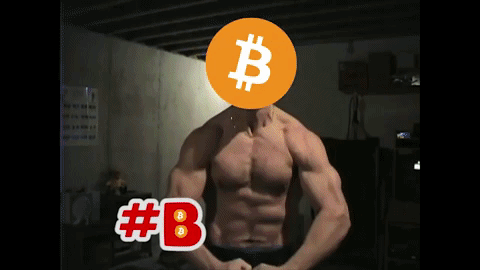 One suggestion is to first finish out The 10 Days of Bitcoin and then on Day #11 start #b90x… but, if you're up for a challenge, you could do simultaneously! Hell, it's your choice!
Then, of course, feel free to start browsing the #beginners-help category and make this community a part of your everyday workflow and life!
Don't Miss These Awesome Features & Community Posts!
There are almost too many to list but I wanted to make sure you saw them and that you bookmarked them for future reference.
Oh wait… did you know that you could "bookmark" posts? You should try it below…
Learn the Ropes by Engaging with @dogelord!
When you first sign-up you'll get a private message from @dogelord, our resident, helpful bot that will teach you a ton about our community and how to best interact and engage with the technology:
The very first lesson is teaching you how to "bookmark" a message, which is the very same thing as bookmarking any post!
If you successfully complete this you'll get a kickass certificate:
Oh, and there apparently is a more "advanced" certificate that you can acquire too if you're clever enough…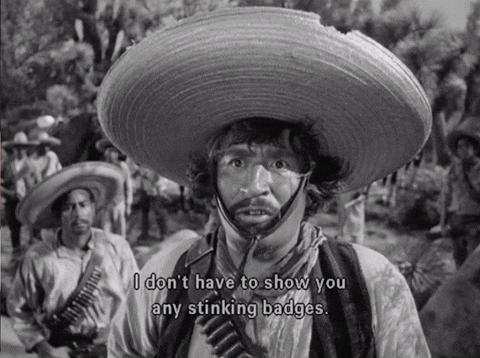 Those Badges Aren't Going to Earn Themselves…
You may have noticed that there are a number of awesome badges that you can earn here at The Pub:
It will take some time to acquire most of them but you can begin your collection today! Many of them are given to you through your engagement with others in the community but there are a handful of them that are specially-designed and awarded for epic contributions.
Like the
SO AMAZE badge that is given to folks who create some amazing content! Review some of the posts that earned them that badge and make sure to
their post! They totally deserve it.
With that being said… here are some amazing posts by our community members that you don't want to miss:
Looking for some more inspiration?
There's an entire category! Here are some awesome posts by other community members who have shared a bit of their own personal stories (and success), like this one by @HarryvdV: How I made $9,000 USD profit in one day!
Here are a few more:
These are the reasons why we get up in the morning! Couldn't be more honored and humbled to be part of your lives!
A Few Other Things That You Might Accidentally Miss…
Like any vibrant community, there are pockets of conversations and long-standing threads that continually grow, day after day after day.
For instance, here are a few posts that I have contributed to (almost) every single day:
I'll add a few more in time (and as I have time…).
Some Pub-Powered Tools (and Stuff to Click)
The community here is one of the best and collaboratively we've put together a few tools and apps for the community.
For instance, we're building out a market capitalization tool called CoinPuffs:
We have an active forum where you can request features and report bugs: #coinpuffs
We are also getting close to releasing #cryptoyum, both a website and native iOS app for staying up-to-date with news and all that is happening in the wide world of crypto!
You'll want to sign-up for updates and become part of our launch team:
So cool.
@peter and I are also building a YouTube Channel called Decentralized.tv. We'd love for you to subscribe to that and stay updated with all of the news that we feel is important to hear and discuss.
If you want, we also have a bunch of other social media accounts that you can also follow if you'd like!
Finally… We'd Love Your Support!
Many of you are very familiar with the technical costs of running a website, especially one that is growing and scaling quickly!
The beautiful challenge that we have here @ The Bitcoin Pub is that as continue to fulfill our mission of sharing the good news of bitcoin and blockchain to the entire world the costs of managing the tools and services that allow us to do just that also increase.
Consequently, we launched a Patreon Community to find folks who want to support the work that we're doing here @ The Pub:
We'd love for you to consider supporting the community as well. There are some neat things that Patreon allows us to do, such as given behind-the-scenes looks and Patreon-Only and Patreon-First types of content. It's kind of sweet, tbh.
Of course, if you have any questions, feel free to hit me up or any of the moderator team! We are here to serve you!
---
Oh, and About Those Advertisements…
Yes, we're constantly experimenting with other opportunities that allow us to continue to do what we do around here on The Pub. And, as we are wont to do, we publicly share our thoughts with our community here, like this:
And then we even share the results publicly as well:
It's worth noting that these advertisements will suddenly and magically disappear if you hit Trust Level 2 or higher! What's that? Glad you asked: