There's a lot of work to be done off of the foundation that we've created with v.01… in fact, as @peter and I chatted about it all day yesterday, we honestly didn't think we'd get so much interest so quickly.
Yes, yes. We are really that obtuse… or rather, we have brain farts just as often as you do.
As you can see, there's a lot that's left on the table and there's still a lot to be desired, from mysterious new coins appearing out of thin air that mess up the Top 10 to obvious design challenges (like on mobile) to issues with currency and exchange rates not working consistently to a handful of other compatibility issues…
Hey, as @goodoldfiat said:
New coins appear at the top. Not a bug, it is a feature.
But seriously, lots of work to do (and we plan on doing it). But let me share a top-line thought that's important to remember…
Technological Corrections Are Imminent
The cryptocurrency industry and market is utterly and completely new. Like, new-born baby new. It's still got that newborn-smell to it and it barely knows how to eat or sleep or
correctly.
Consequently, this means that the industry, at large, still needs to learn a thing (or two) about how to best serve its constituents and users. It still has to learn how to best showcase and manage the influx of data in a way that's not only useful but just as important… accurate.
Here's something that you cannot miss:
Popularity does not equal Integrity which does not guarantee Accuracy which does not equate to Best.
In other words, just because one particular website or service is the most popular does not necessarily mean that it's the best or accurate… all that means is that it's the most popular!
Get my drift?
That's not to say that some of the more popular sites and services aren't accurate… it just means that if you've blindly trusted one service because of its supposed popularity then you may also simultaneously given up your ability to make the best decisions possible and, through proxy, taken a more centralist perspective.
See what I did there.
The industry, at large, has a lot of learning to do unto itself. We all have a lot more work ahead of us so that, in time, we create the best services and solutions serving the most people… in the most decentralized way possible. Pulling from multiple data sources and using open source technology / open source APIs is one way of ensuring this philosophy doesn't remain just philosophical, but that it ultimately becomes pragmatic.
That's where you come in…
Community-Driven Development
One of the beautiful things that we have here @ The Pub is that we have a living and breathing community that's collectively incentivized to help support one another as we learn and grow together.
It also is a place where @peter and I can commune and where we find both pleasure and purpose, nicely wrapped together in a tight, elegant bow.
I know, much poetic, so wow.
But, seriously. @peter and I love building stuff for the cryptonation and, more specifically, our community here at The Pub. And although we've built products and their related communities in the past, we both have never experienced it to this level and we think that's pretty damn special.
That's why we're committed to building stuff openly and transparently with you all in mind. It's why we've give you all more than just a front-row seat to our software development work… we've intentionally asked you to help us build the stuff in partnership!
Many of you, for instance, do this through Patreon, which we are so grateful for. It allows @peter and I to spend more time building products for all of us instead of contracting and consulting gigs to pay the bills.
But for those who aren't financial partners, your contributions matter just as much. Specifically in these three defined ways:
Using the products and services that the community puts together.
Sharing them with others and letting others know about their existence (i.e. product marketing).
Providing feedback via the appropriate channels here on The Pub.
By doing this you are intentionally and explicitly joining in our work and participating in the larger software development process. We couldn't be more grateful for you!
And please, don't stop doing those three things!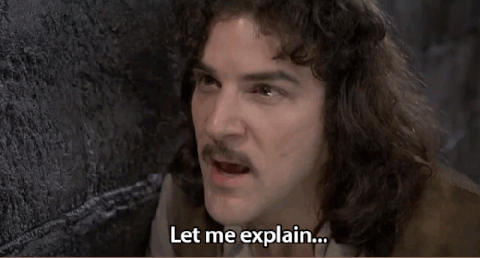 A final little note here (that cannot be overstated) is the fact that you have a direct channel of communication with @peter and I unlike most of the services that you use. Just think about that for a moment…
Do you have a relationship with the creators of many of the products and services that you use today? Do you even know who they are?
I find it fascinating that there are so many projects, businesses, and organizations in the blockchain and decentralized space that do not practice what they preach. In other words, it's nearly impossible to know who owns, operates, manages, or updates many of the blockchain and cryptocurrency projects out there.
Yeah, I know.
When @peter and I started working on these things we decided to go all-in on transparency as we wanted to eat, breathe, and
the principles of blockchain, bitcoin, decentralization, and open source.
This means that at every step of the way we wanted to have an obvious and explicit channel of communication with our users. There should be zero surprises along the way. We wanted a dialogue, not a monologue. This is why The Bitcoin Pub exists.
And so that's what we have.
I haven't soapboxed yet… but if there's one to stand on it'll be this:
One should seek to use products and services in the blockchain space where they have access to the project's creators, not in a superficial, lip-service manner, but in a transparent and tangible way.
I'll just leave it at that.
Okay, Shut Up Already. What's on the Roadmap for v0.2?
Great, glad you asked.
What @peter and I have discussed so far includes these top-line thoughts:
A much better design. We built this version quickly, for ourselves initially, and then decided to say "fuck it" and shipped it publicly. We personally don't care about the design but we know that it doesn't look exactly like a digital lamborghini… … we can improve here.
A better mobile experience. See

#1

above.
More & different views of the coins, perhaps categorized by type. For instance, wouldn't it be nice to see all ethereum-based projects? Mhmmmmmm.
Alternative data sets. There's a lot of data and it's nearly-impossible to keep track of or sanitize and showcase correctly. This is a never-ending problem, but, one that I think we can manage to a fine point.
Personalization. Wouldn't it be nice if you could create your own HODL list of coins that you want to keep track of? Mhmmmmmm.
And more to come.
But, we need your thoughts as well and so please add your thoughts together in this thread and we'll start compiling a master list of features that could make it into the next iteration!
Thank you for your time and for reading this long thread…