That first episode…!
I LOVE THIS SHOW.
I've only seen a few episodes from the first season but this show so surreal. You can imagine most of the ideas covered potentially popping up in the future.
i caught myself thinking about that every episode…
why is this not happening right now… ? … maybe it is… … omg… nightmares.
I just started watching this last night!
I'm onto the second season now…it's definitely wow watching
Like every season they blow their wad in the first episode. I couldn't get into the rest.
The last episode was my favorite.
San junipero… Explosion in the miiiiiind😍
Exactly!!! I loved the first episode of the new season but then the rest were eh… but I like the fact that they are bringing back anthology series like Alfred Hitchcock or Twilight Zone but focusing on SciFi/Futurism stories
I read a few months ago M. Night Shyamalan was reviving, Tales from the Crypt. Which would be totally awesome. I know M.Night gets ragged on a lot, but I like him because he at least has an imagination, even though not all of his films are that great.
The episode where you could purchase things based on your klout score made me not look at my phone for an entire day.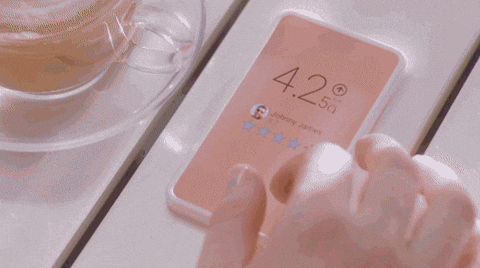 It's a shame their "seasons" are only a handful of episodes. Love the show, impatiently waiting for season 5…
Does anyone remember the show "Almost Human" that only aired a short 13 episode season before being cancelled?
They used Bitcoin as currency in the series, among a number of interesting things.
Its the grandchild of the great and legendary Twilight Zone.
My favorite era for twilight zone was the 80s series by far.
FOMO. Will have to watch it! My other faves are Shameless and Mr. Robot.
Hang the DJ was my favorite of the season…
I loved how the first episode of S4 went from old style Star Trek to the current JJ Abrams style with the lens flares lol
Interesting show! Ghhhhgfddvv gyfdd
Ill start it back up but its like a rip off of the Twilight Zone.
Check out Psychopass too. So good its an anime though but their future seems like a possibility as well.